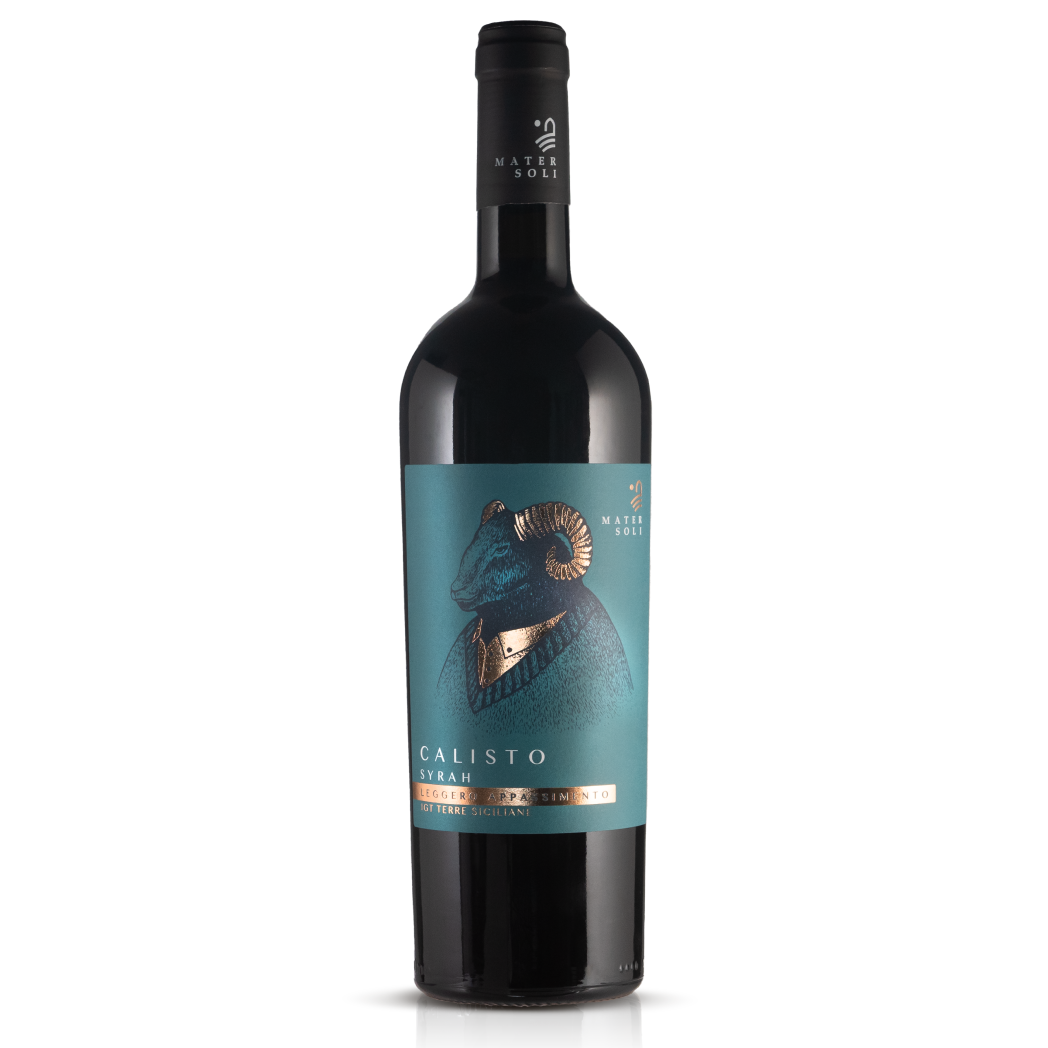 Syrah – produced from lightly dried grapes
Counter-espalier training with Guyot pruning
The harvest takes place manually in the third ten days of September, leading the grapes to have a higher sugar concentration than usual and favoring a slight dehydration of the grapes which appear slightly withered.
the grapes arriving in the cellar are destemmed and crushed followed by maceration at a controlled temperature, which varies during this between 20°C and 24°C. Almost at the end of fermentation, the liquid is separated from the skins and the product is transferred to steel vats where it completes the fermentation process. At the end of this the product is decanted and the refinement in steel continues.
intense ruby red colour, the nose has pleasant fruity hints of plum, black cherry, blueberry, blackberry and currant. On the palate it is enveloping, soft with a long persistence and a sweet aftertaste.